Hello and welcome to LPC2E !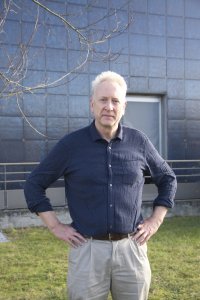 The Laboratoire de Physique et de Chimie de l'Environnement et de l'Espace (LPC2E) is a Joint Research Unit (UMR 7328) whose supervisory bodies are the Centre National de la Recherche Scientifique (CNRS), the Université d'Orléans and the Centre National d'Etudes Spatiales (CNES).
The laboratory comprises three scientific teams dedicated to (i) the study of the terrestrial stratosphere, its interface with the troposphere, the ground-troposphere relationship, and more generally to the neutral environment of planets and small bodies of the solar system, (ii) the study of solar-terrestrial relations and more generally of space plasmas, whether it concerns the solar wind or planetary magnetospheres, (iii) the study of pulsars in radio astronomy as well as tests in fundamental physics.
Associated to the scientific excellence of these three teams, the laboratory has a very strong competence in instrumentation, competence that goes from the design to the realization and the implementation of means of measurement on the ground or embarked on board planes, balloons or satellites, as well as a competence in data processing. These skills are known and recognized nationally and internationally as evidenced by the laboratory's participation in numerous projects. Examples include infrared spectrometry or aerosol counting in the study of the Earth's atmosphere, magnetic and electrical sensors for various space missions or very high resolution mass spectrometry with the Orbitrap(TM) instrument and its variations.
We invite you to visit this website to follow our news and upcoming events such as the launch of the Parker Solar Probe (NASA) mission to the Sun in August 2018, the launch of BepiColombo (ESA-JAXA) to Mercury in October 2018, or in 2020 the launch of the Taranis mission (CNES) dedicated to transient luminous phenomena in the Earth's upper atmosphere and the first flights of the Strateole balloon (CNES) campaign in the stratosphere.
Enjoy your reading!
Dominique Delcourt , Director of LPC2E