You can follow our instrument SCM on twitter or see it here. Last news:
17/2/2020: Successful boom deployment and first data received. Commissioning to be started
10/2/2020: Successful launch of Solar Orbiter !
29/1/2020: the launch has been delayed to Feb 10th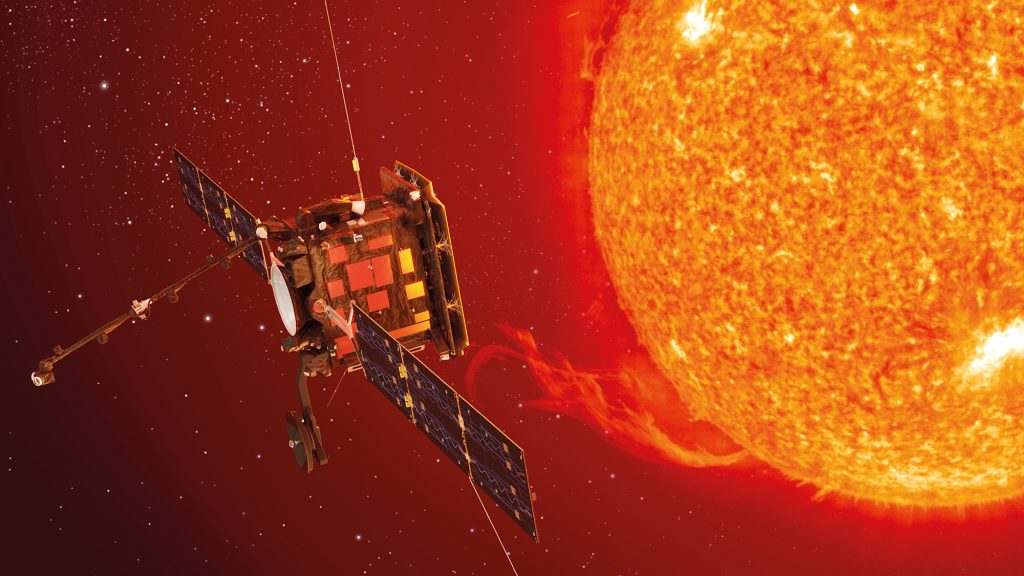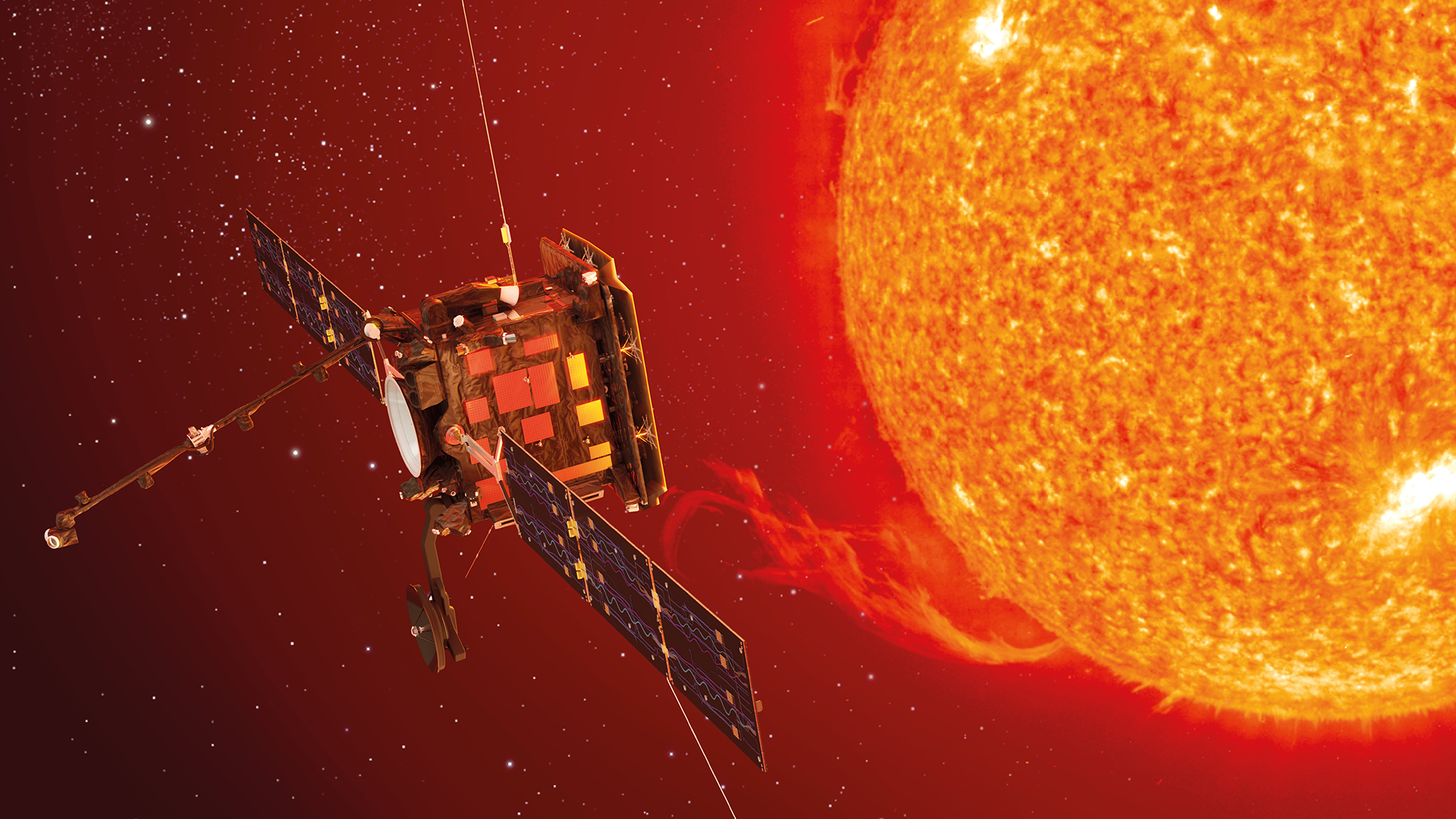 The launch is scheduled for 2020.
The LPC2E ESPACE team is responsible for the manufacturing and operations of the Search-Coil Magnetometer (SCM) that will measure medium and high-frequency magnetic field measurement as part of the RPW experiment. SCM is a three-axis search-coil sensor that will measure the magnetic field from 10Hz to 100kHz, as well as from 10kHz to 500kHz on one of the three axes. Its measurements are crucial for the characterization of the turbulent heating of the solar wind.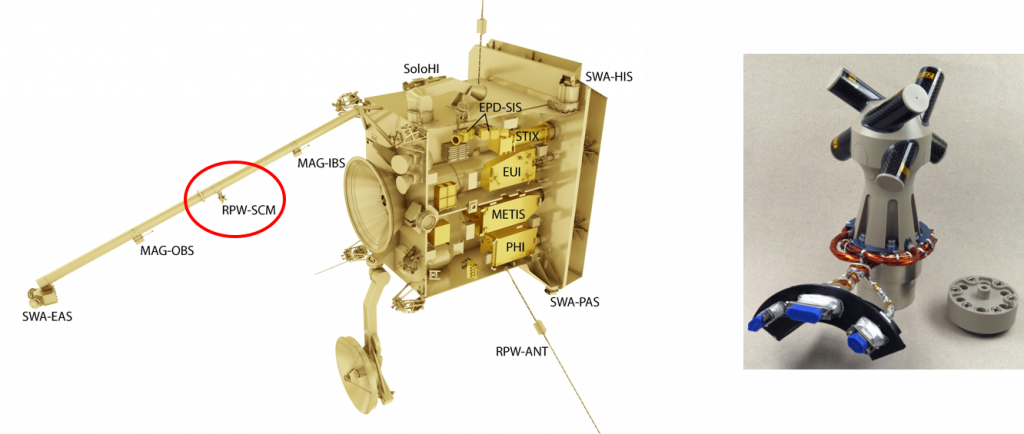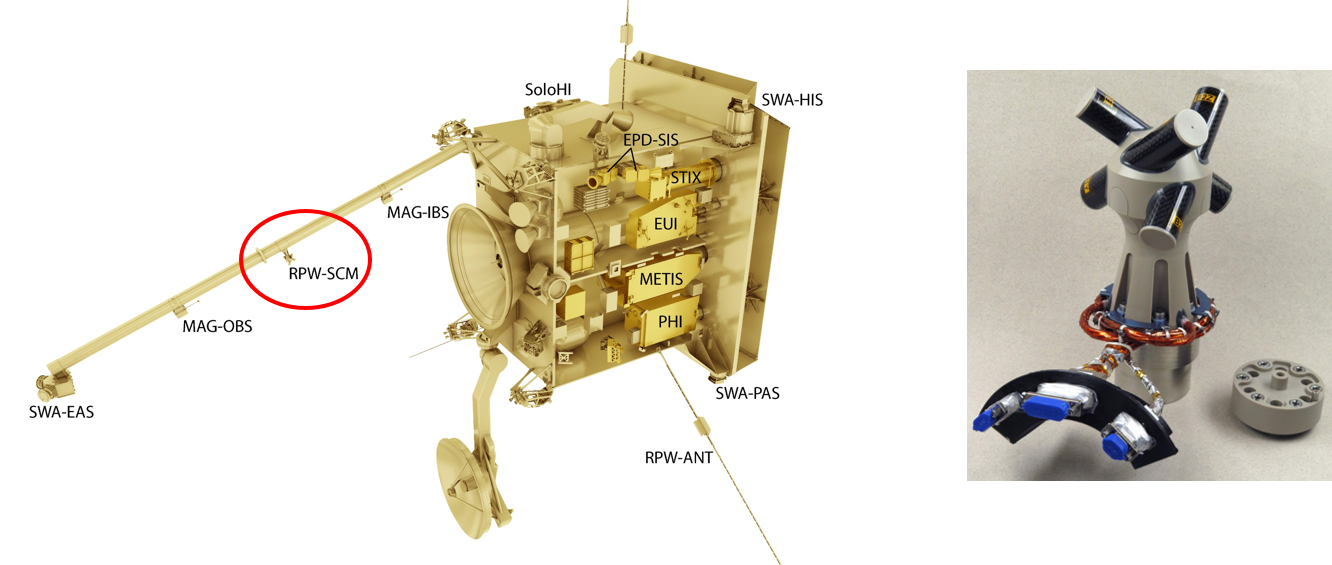 Official website of the mission: http://sci.esa.int/solar-orbiter/
Solar Orbiter page on the CNES website: https://solar-orbiter.cnes.fr/
Contact at LPC2E: Matthieu.Kretzschmar@cnrs-orleans.fr